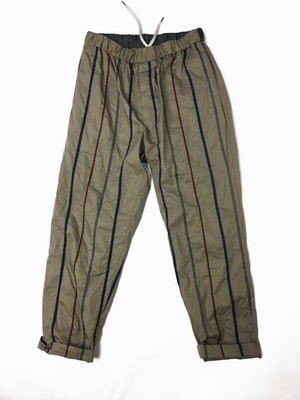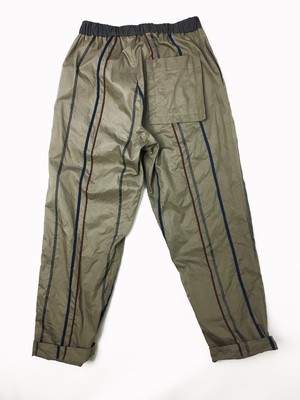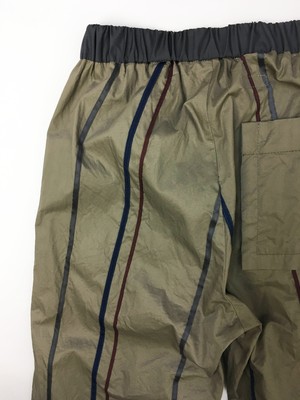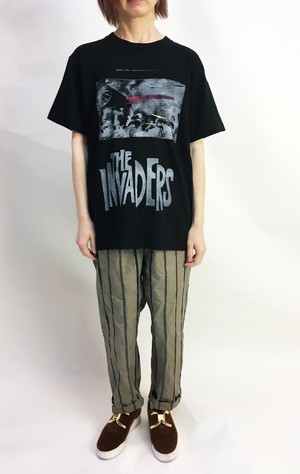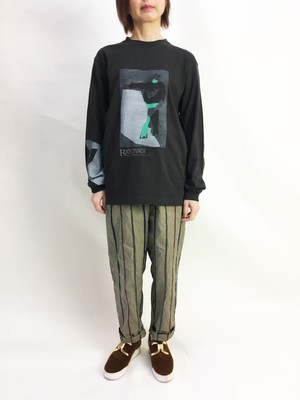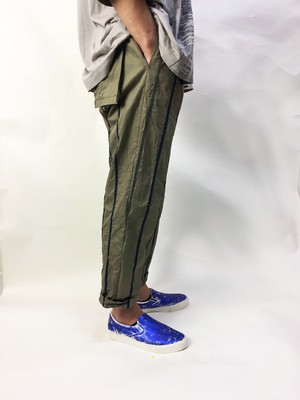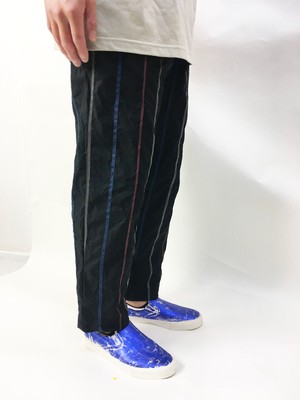 3-212-912 Regimental Stripe easy PT [BEIGE]
綿ダンプ素材を使用したとても軽く張り感のある
SPOLOGUM定番のイージーパンツ。
洗いっぱなしのシワのまま履くのもおしゃれです。
前後、異なるピッチで3種類の細いテープをレジメンタルストライプ状に
1本、1本ミシンでたたきつけました。
ウエストゴムで男女兼用です。

表地:綿100%
後ろベルト ポリエステル100%
付属テープ
A:杉綾 綿100%
B:朱子 ポリエステル100%
C:グログラン ポリエステル100%

SIZE:F

W上がり 72
H 117
ひざ幅 25.7
裾幅 19.5
股上 29.5
股下 69
ベルト幅 4
*This item will be delivered on 9/28(Tue) at the earliest.
*Tax included.
*Additional shipping charges may apply, See detail..

About shipping fees
The shipping fee for this item varies by the shipping method. Customers can choose the shipping method at time of purchase.
Yamato Transport

Your delivery status can be checked online.

Regional setting

配送B ヤマト宅急便(SOX 3足以上)

ソックスを3足以上ご購入の場合、宅急便での配送になります。

Regional setting
*Japan domestic shipping fees for purchases over ¥10,000 will be free.